49.5 x 64
I bought this pile of fabric from Myra's
Yard Sale Saturday
on Etsy. It's about 6 to 7 yards of fabric. I used all of it in this autumn quilt. Most of it was already cut into 2 inch strips cut in half, so I had to come up with a design for that size. I cut off some of the brown floral off the large piece to break up the strips.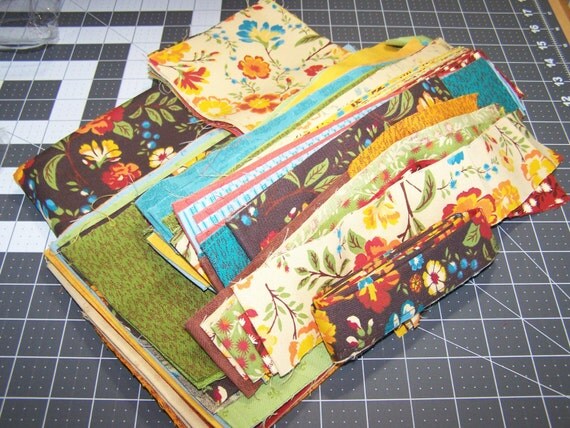 I have been second guessing myself on the large 20 inch strip in the center, wondering if I should have cut it in half.
I found a red print that was in this fabric line in my stash. How you like that? I also added a strip of orange to make the back big enough. I had cut the binding first to make sure I would have enough, then laid out the back.
Myra has
Yard Sale Saturday
the first saturday of every month. Whether you are buying or selling, it's worth checking out.